So I have been struggling, kinda, to lighten my load
My Original Tent, REI Nightlite, Ive had for years is just too heavy. 3lb 10oz with no Fly.. almost 5lbs with it. Great Tent.. lots of room
So tried a Winterial 1 person Tent. Small... and Light for $70, 2lb 2oz no fly.. 2lb 10oz with fly.. Was just to small. Im 6'2" and couldnt do anything in it but sleep... it did have room ta place my Backpack at my feet.. But was just to small..
So been looking at reviews for weeks.. Tarp Tents with Bug Screens.. where nice.. but not free standing at all.. and with adding Poles, i dont use Trekkers, was still at about 2lbs
So this led me to the Big Agnes Fly Creek UL 2 . Its a Free standing without the Fly, But with a few stakes it widens out a lot and has a Nice Front Vestibule as well. It has plenty of room for me and my Pack inside it.. or myself and my wife.
It weights in at my House at 2lbs 2oz complete.. Stakes... Poles.. Fly... just add a light weight footprint, Ill use some 1mil plastic to just keep moisture out.
Another option is with the UL2 Footprint. It weights 5oz and makes it usable in a fastfly setup. Basicaly not using the main tent and total weight is 1lb 10oz. May look at getting this down the road...
Just did a Full setup... here are some Pics
Everything.. including my 2.7oz ground cloth packed inside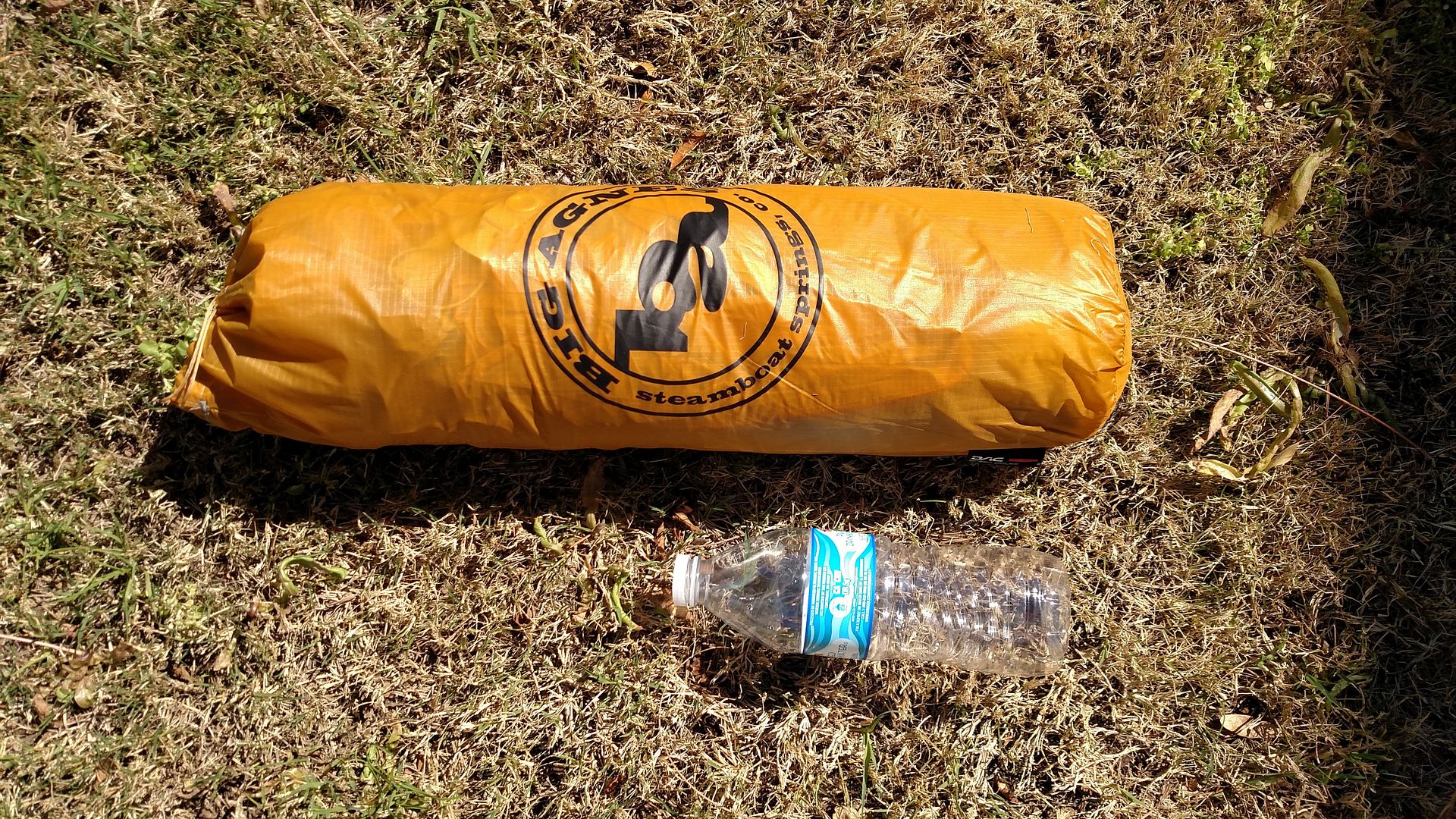 all unpacked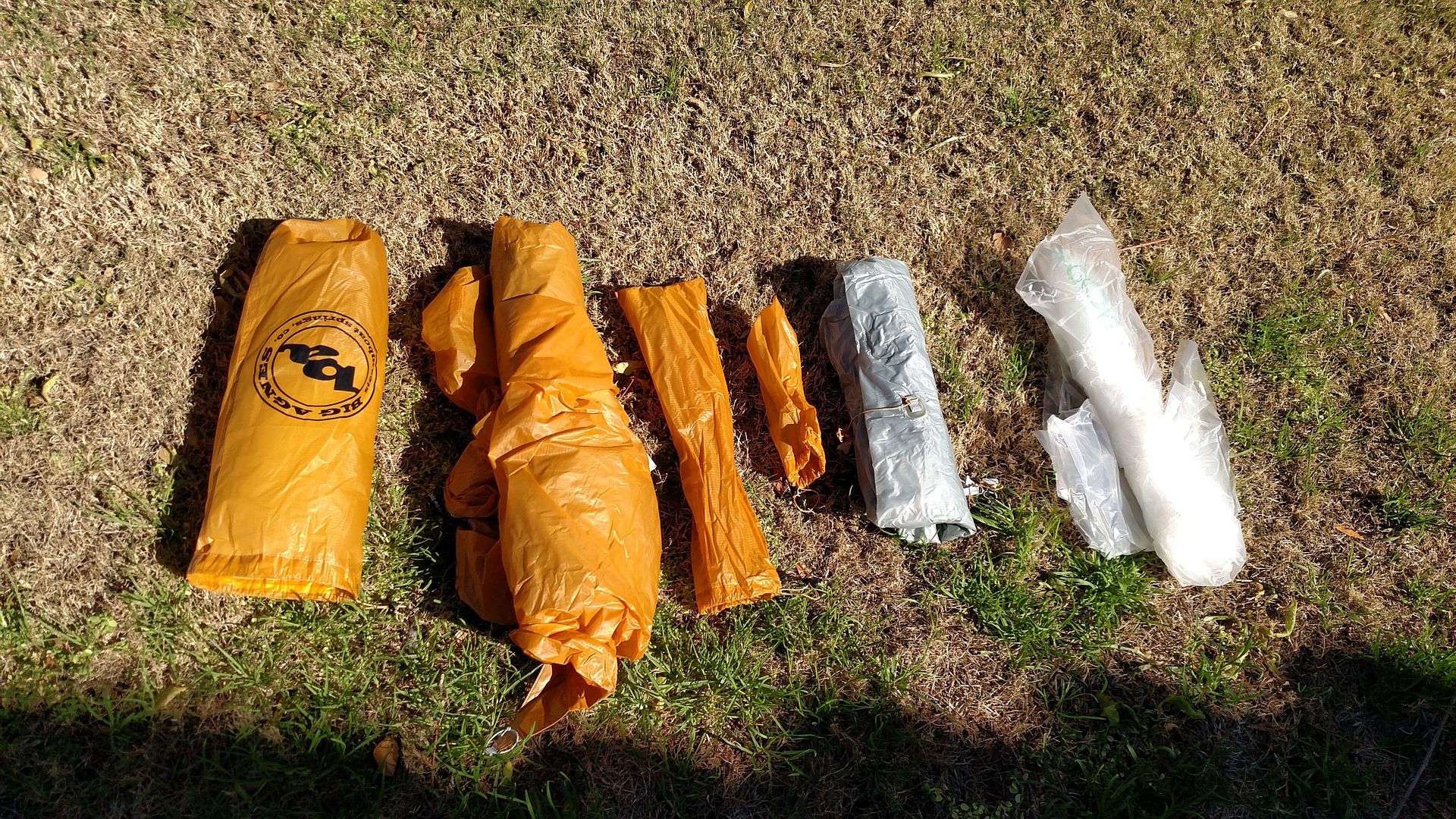 Tent laid out... with cloth... no Stakes.. and Poles Upright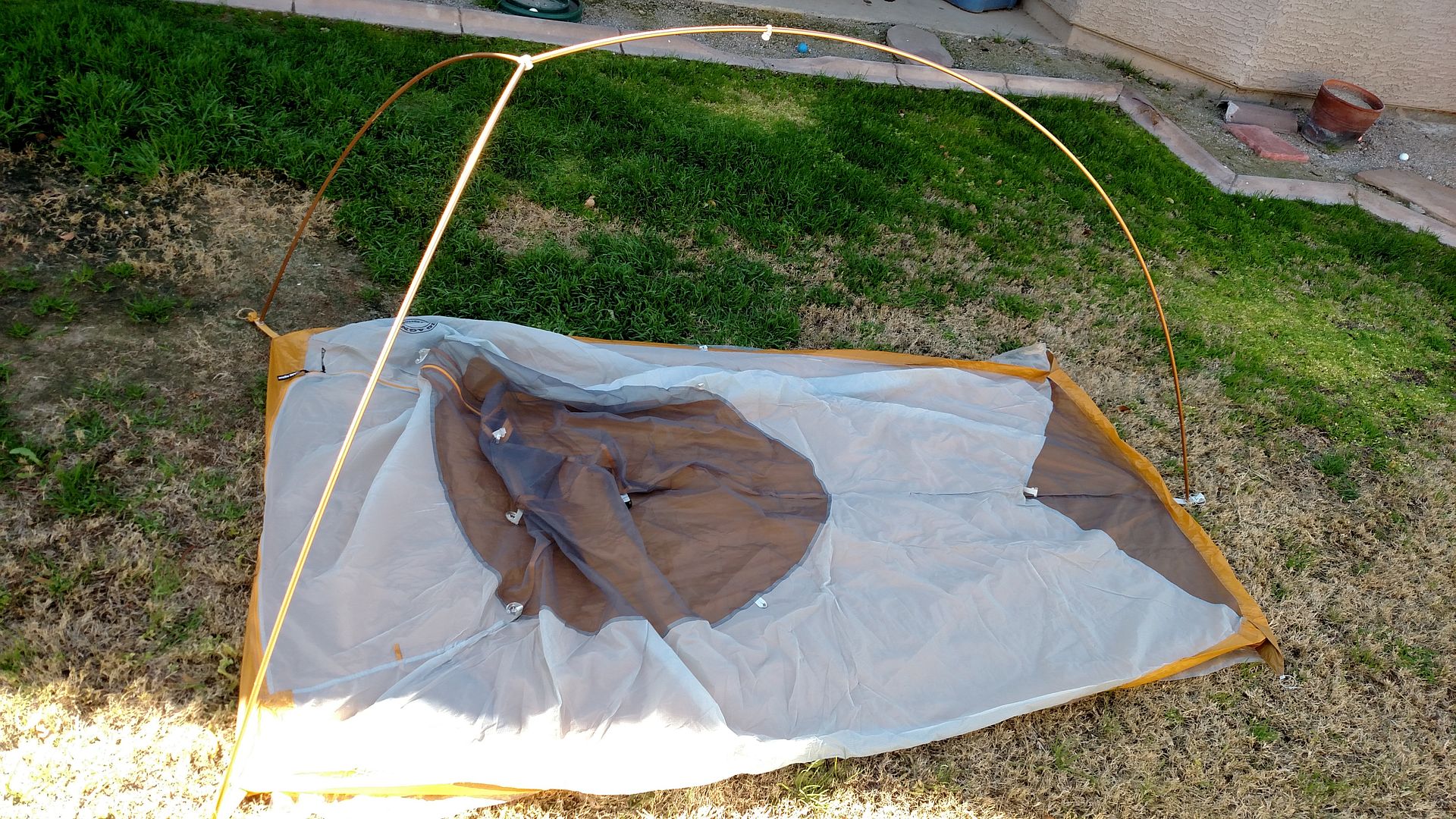 Tent clipped to Poles.. fully Free standing... no stakes
Rear Not Staked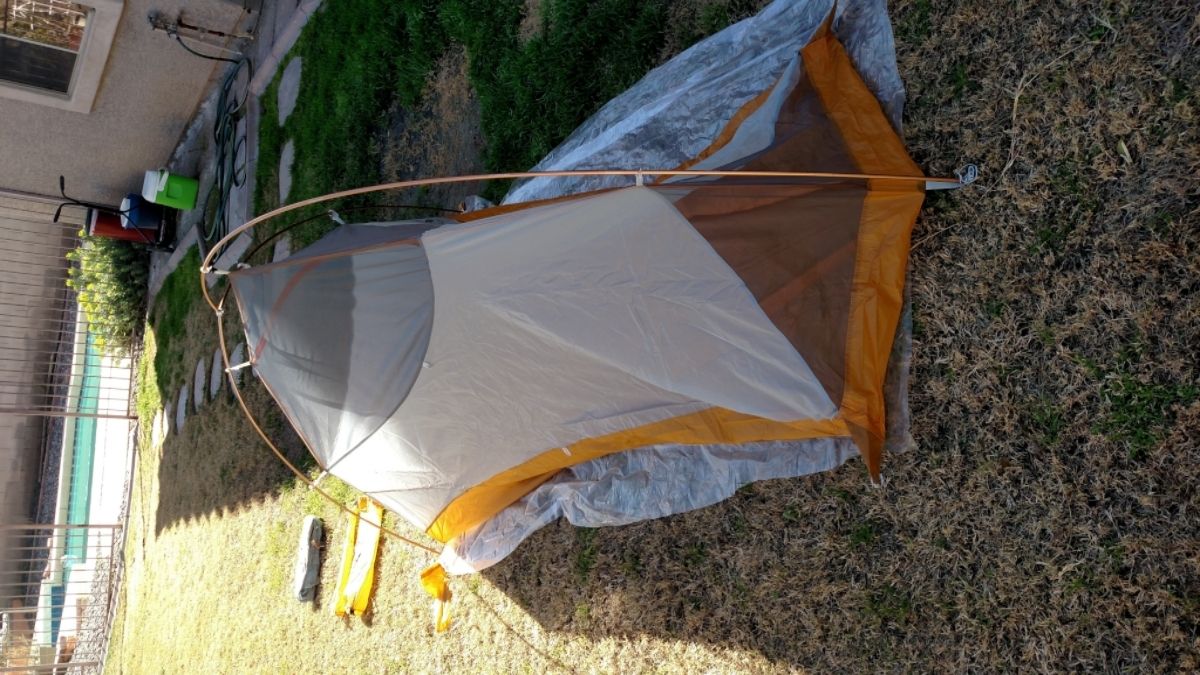 Rear Staked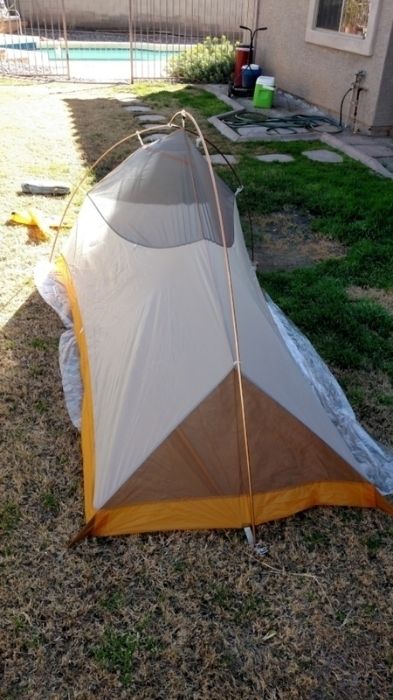 Fly on... just Vestibule is Staked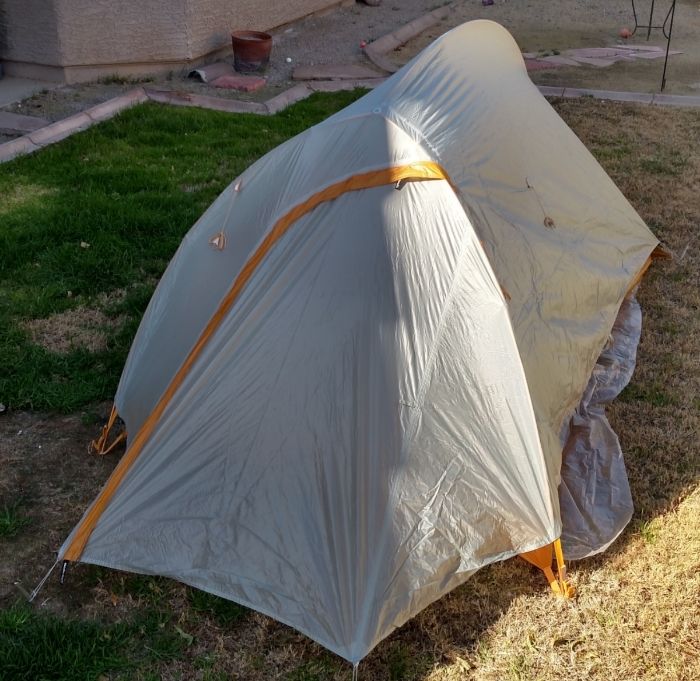 From Rear.. Before the Side (left as viewed) guy Lines added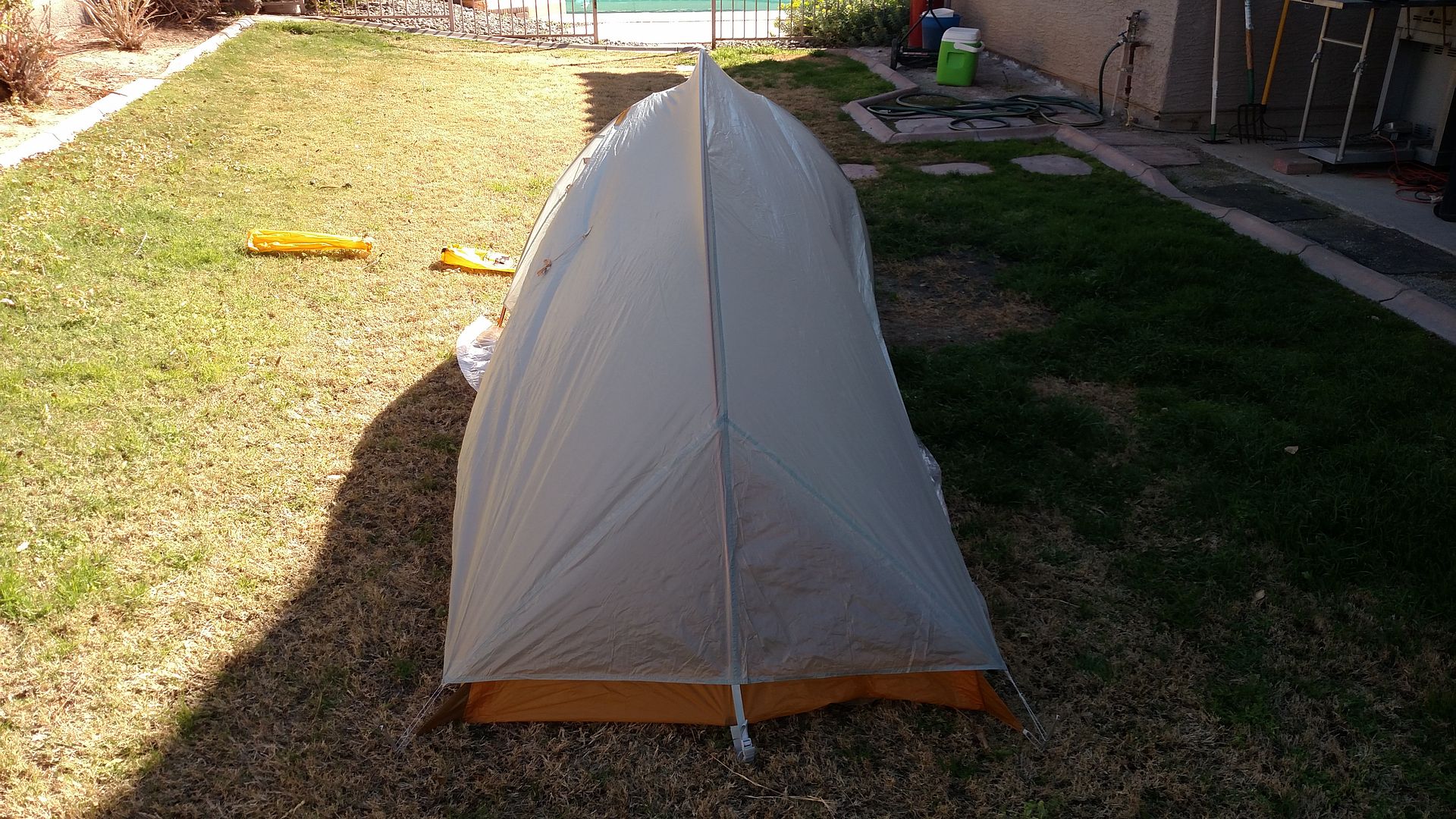 Added Guy Line Stake.. they clip to Tent wall and pulls the inside out even more.. Very Nice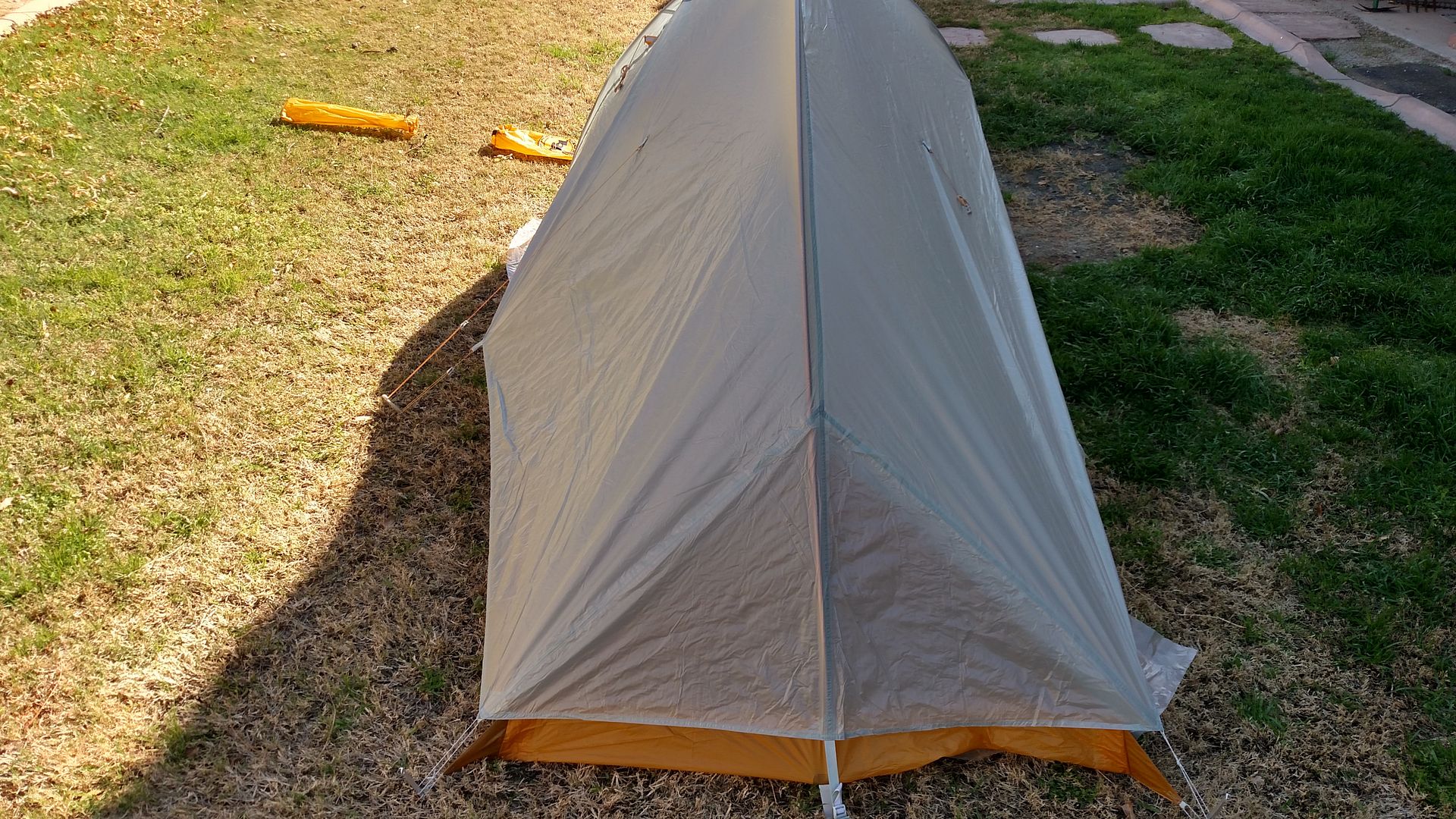 View Looking inside
You can kinda tell with Guy Line (right side) and none on left, how it widens out the area. also keeps Fly off the Tent walls for Condensation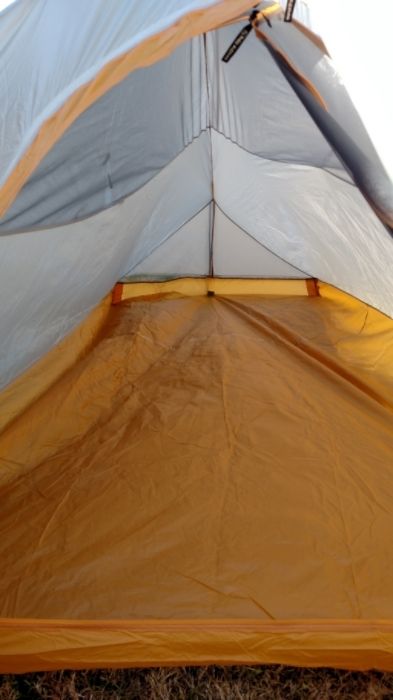 It really Does have a Lot of Room for 1 person and all My gear, Pack inside. would be tight with 2 but it would be my Wife and she is 5'3" ;)
I like the Front entry... is what Im used to and has a very tall inside height so is easy ta sit down, take off shoes, and spin inside.
Final Trail weight is just under 2lbs 5oz.
Real happy so far... now for a Trail test next Month